UTM Gateway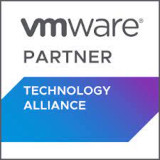 It goes without saying that when you connect a device to the internet, you expose yourself to sever threats. Connected devices remain vulnerable even protected by endpoint security tools. Cyber criminals are constantly watchful to find vulnerable devices to exploit in order to spy on you or steal your private data. They can also use your vulnerable devices as a base to attack third parties IT systems and involve you in their criminal activities. CacheGuard UTM (Unified Threat Management) has been especially developed to remedy vulnerabilities related to your internet access.

What is Unified Threat Management
A Unified Threat Management solution or simply UTM protects your connected devices against threats at different levels by integrating multiple technologies in a unified solution. Implementing a unified solution allows you to save time and money by avoiding to deal with dozens of heterogeneous technologies. CacheGuard UTM has been especially designed to address organizations that need a Functional and Easy to handle solution that they can rapidly implement in their networks.
UTM Overview
Antivirus Gateway
The Antivirus inspects the Web traffic at the gateway and eradicates all dangerous contents before they can enter into your networks. You stumbled upon a Web page on the darknet? You received an email with a suspicious link that you accidentally clicked on it? CacheGuard instantly blocks that suspicious contents and logs the access attempt. The Antivirus can also be used as a service by external systems such as an MTA (Mail Transfer Agent) to block malware reaching your IT infrastructures via other protocols.

Firewall Gateway
The Firewall protects PCs, servers or any other connected devices from hostile intrusions. CacheGuard is based on a stateful packet filtering module and provides Network Address Translation (NAT) and Port Address Translation (PAT). In addition, common network attacks such as but not limited to DDOS, SynFlood, Smurf, XMas and IP spoofing are blocked by default.

Virtual Private Network
The VPN allows you to securely connect remote workers to your IT infrastructures or build permanent secure tunnels between sites using the IPsec VPN (Virtual Private Network) technology. With the IPsec VPN technology remotely connected machines are authenticated and exchanged data between them remains confidential and unchanged.


Web Access Authentication
The Authentication allows you to restrict the Web access to authenticated users only, thus preventing the Web access to non authorized users or intruders. The authentication supports LDAP, LDAPS and Kerberos.

Web Proxy
The Proxy allows you to browse the Web without being directly exposed to the internet. The Proxy can be used explicitly or transparently and actively inspects Web traffic and block dangerous contents.

SSL Inspection
The SSL Inspection enables the decryption of encrypted Web traffic (HTTPS) at the Gateway in order to eradicate dangerous contents. The SSL Inspection module is interfaced with the embedded Antivirus to block malware even in an encrypted format.

Integrated PKI
To establish IPsec VPN tunnels between two points, each point should authenticate the other. This authentication can be based on a PSK (Pre Shared Key) or SSL certificates. In order to facilitate all operations on SSL certificates, CacheGuard comes with a PKI (Public Key Infrastructure). The CA certificate used for the SSL inspection can also be managed by the integrated PKI. In addition, an embedded OCSP server allows to revoke certificates.

CacheGuard UTM is integrated into our core product, CacheGuard-OS. CacheGuard-OS is an appliance oriented Operating System that transforms a virtual or bare metal machine into a network appliance.