CacheGuard-OS
CacheGuard-OS is a Linux based Operating System built from scratch and especially designed to Secure and Optimize the network traffic. Once installed on a machine (hardware or virtual), CacheGuard-OS transforms that machine into a powerful and easy to handle network appliance.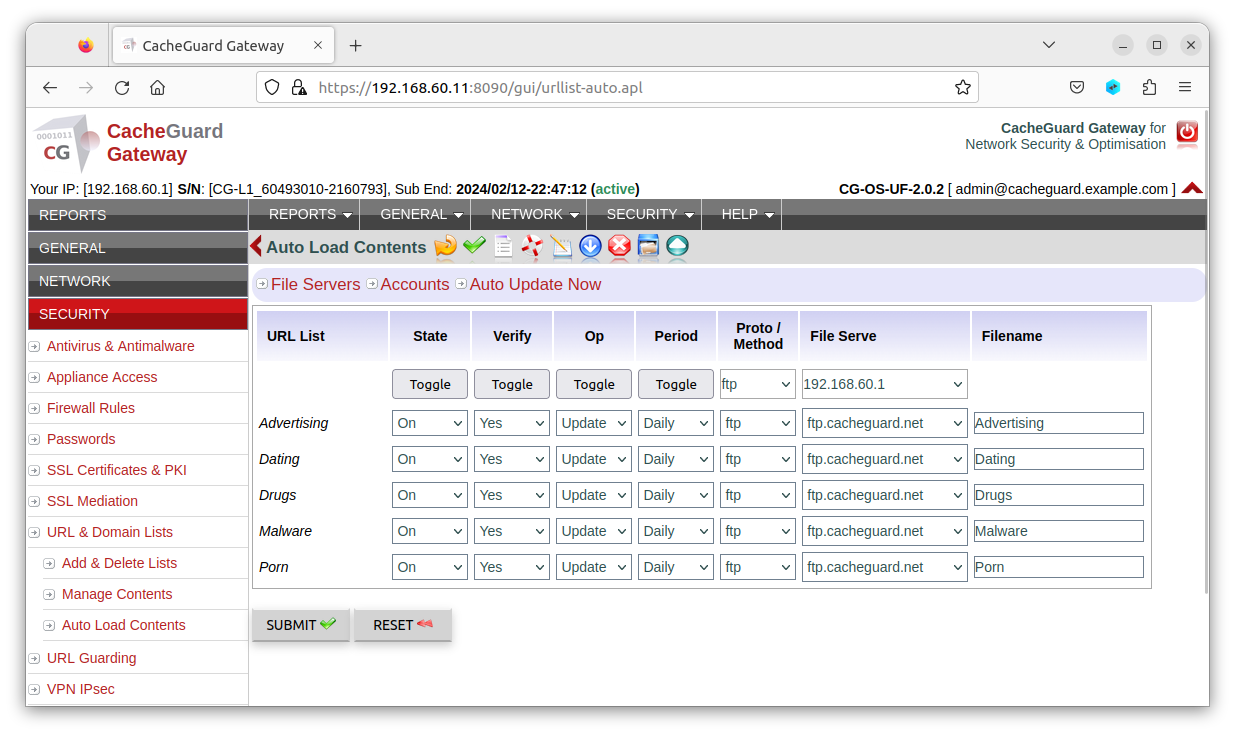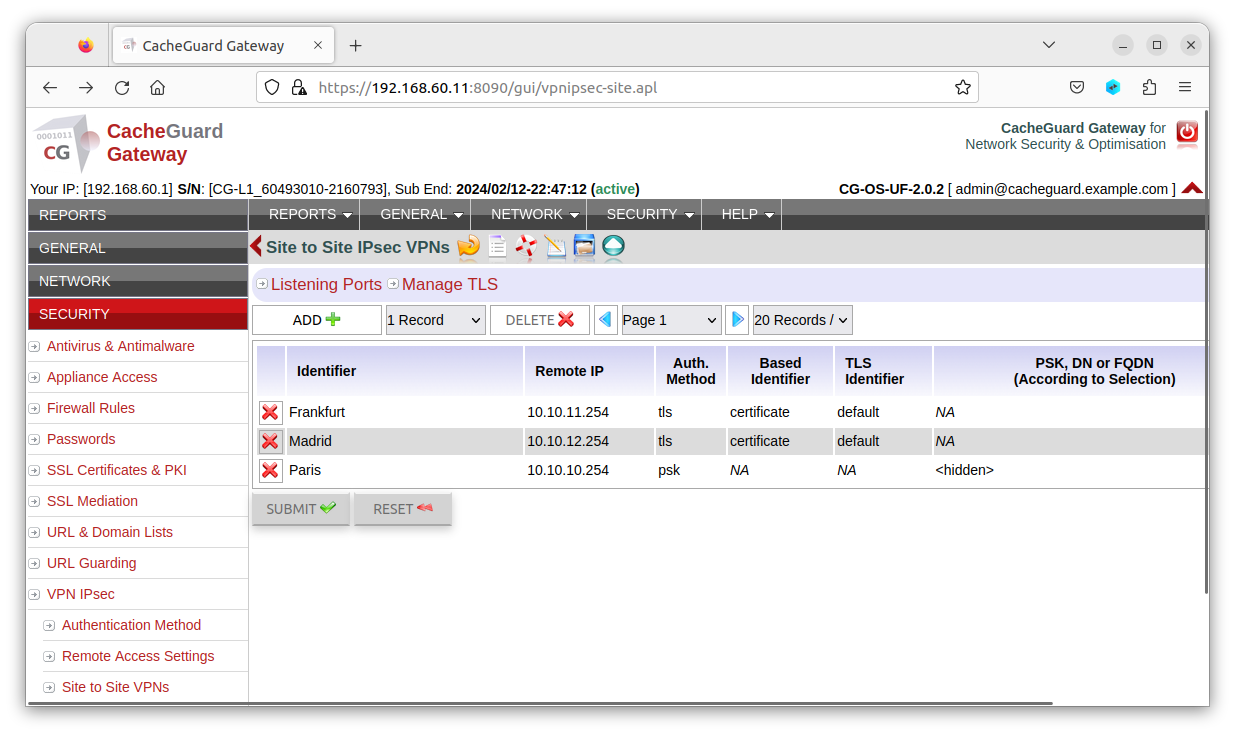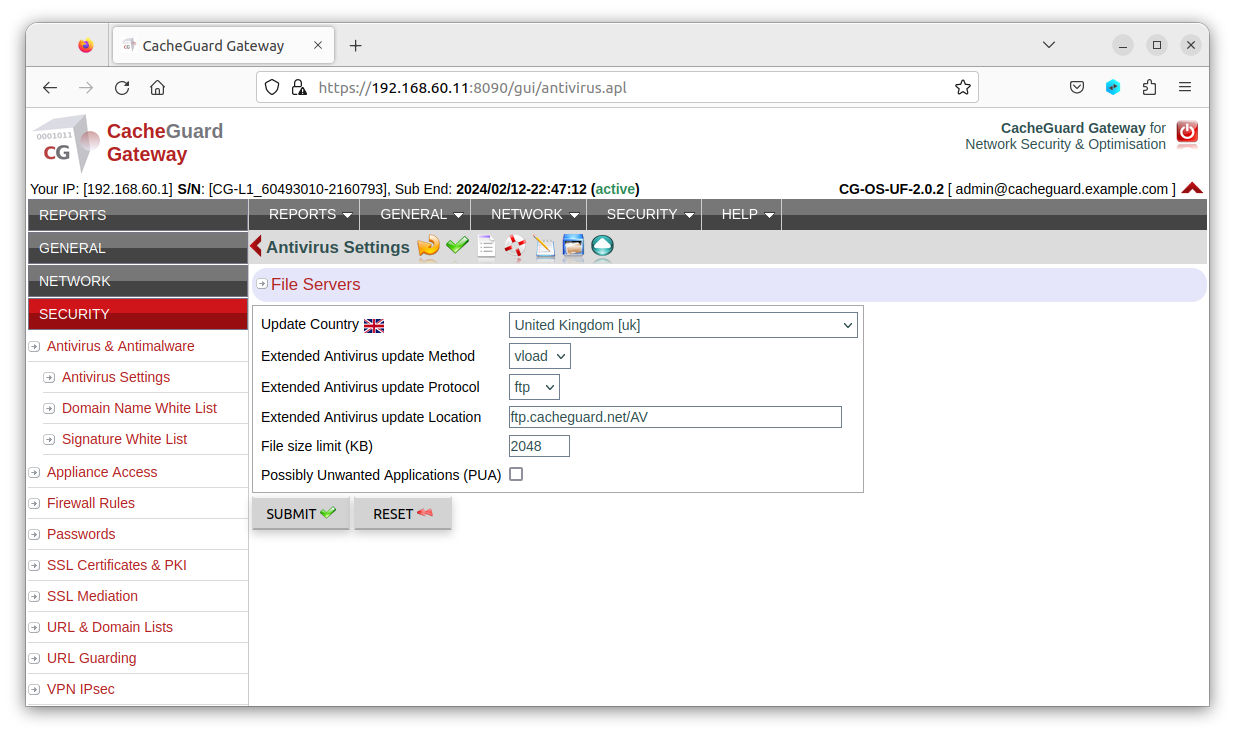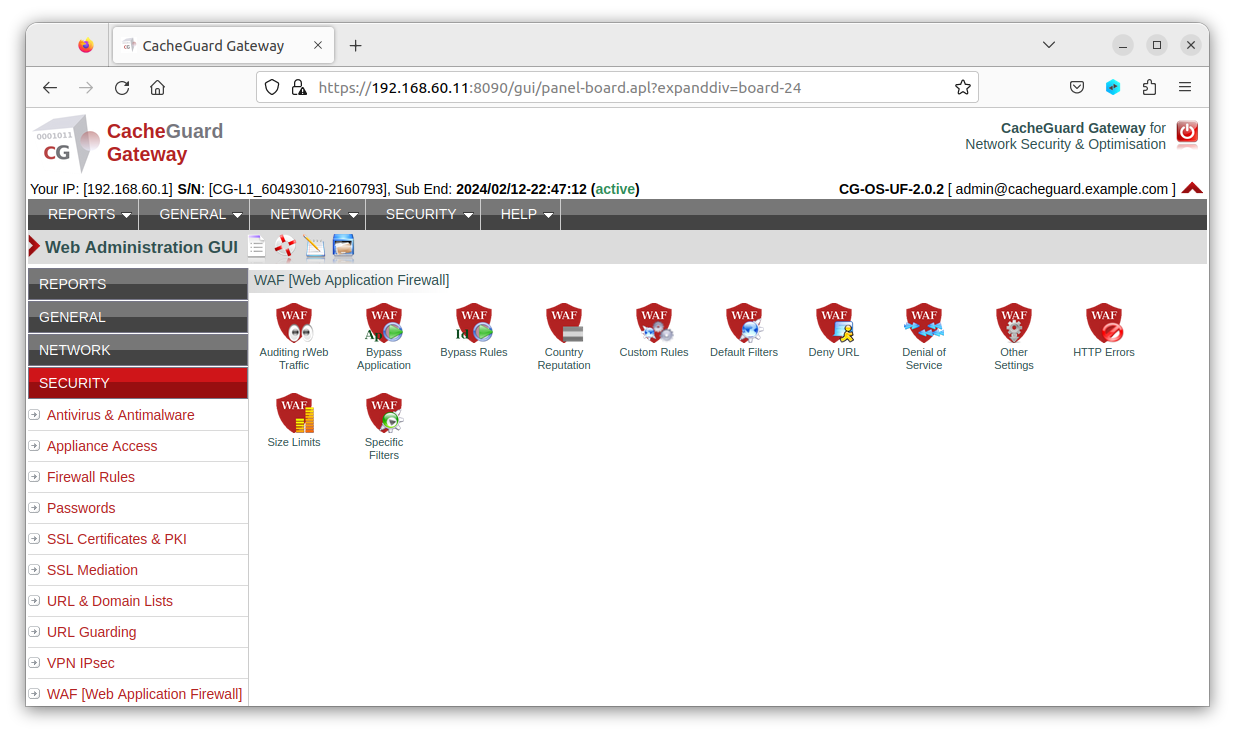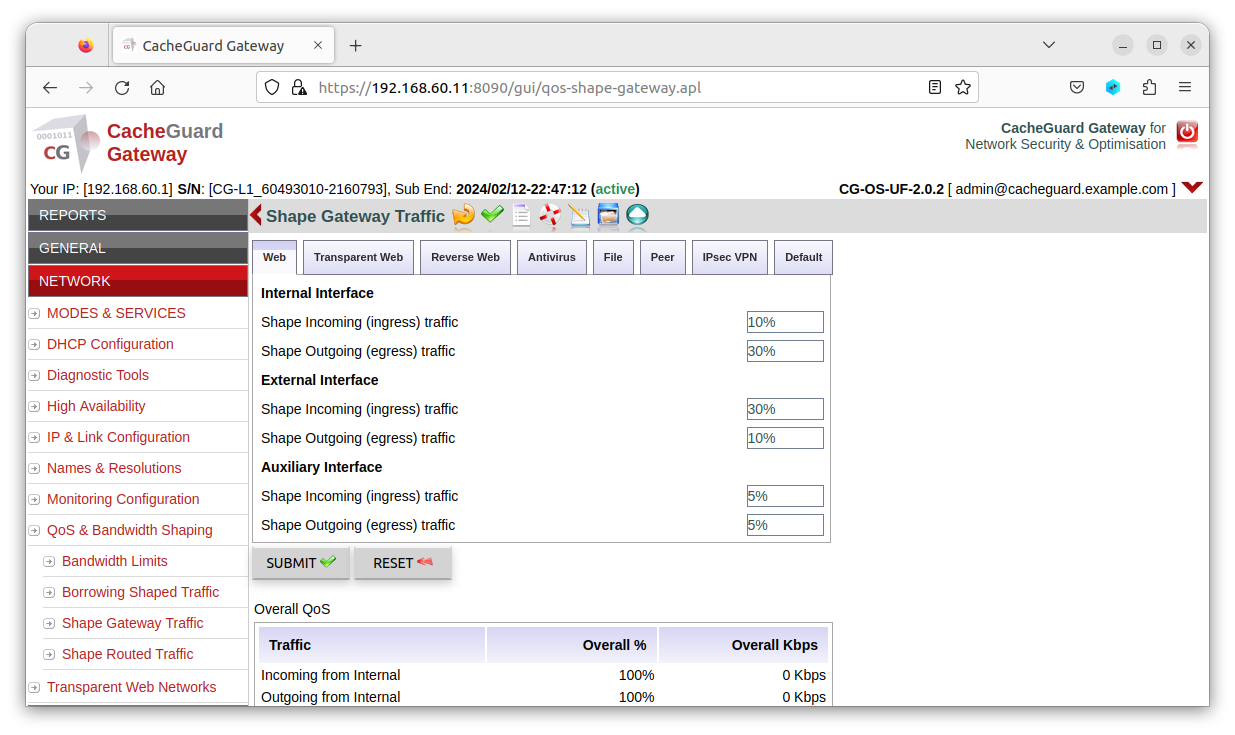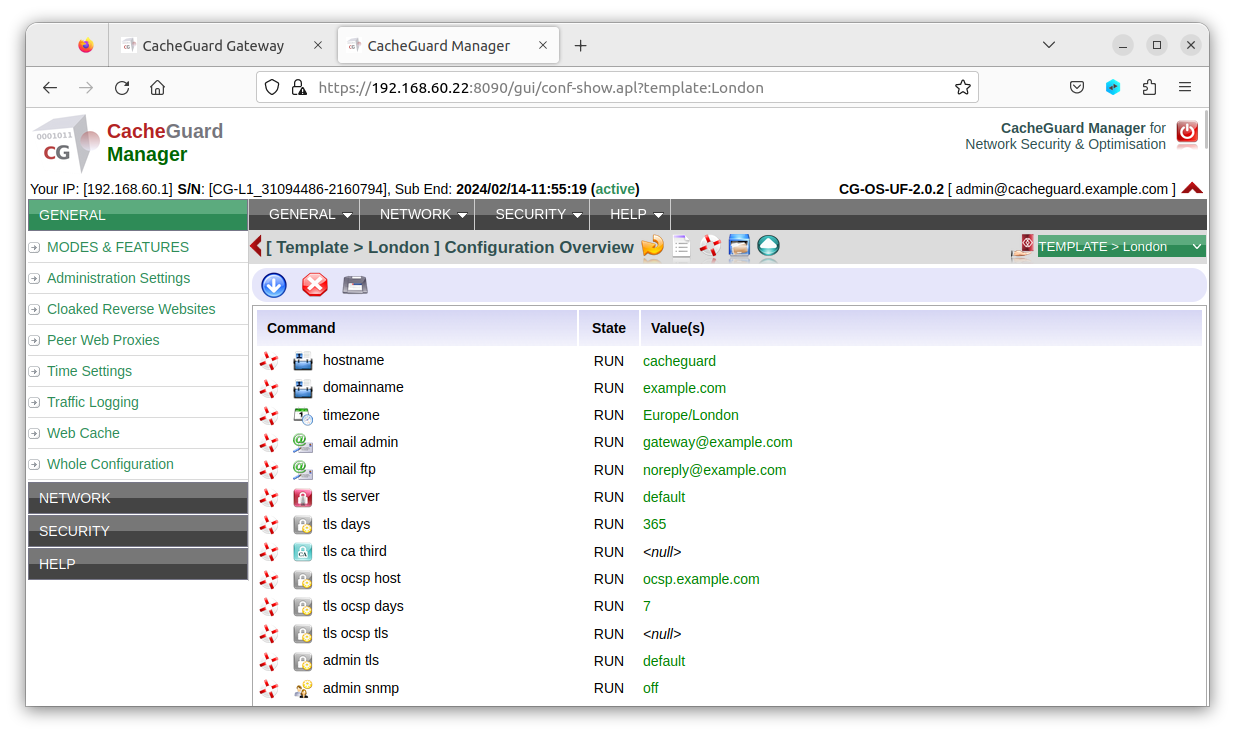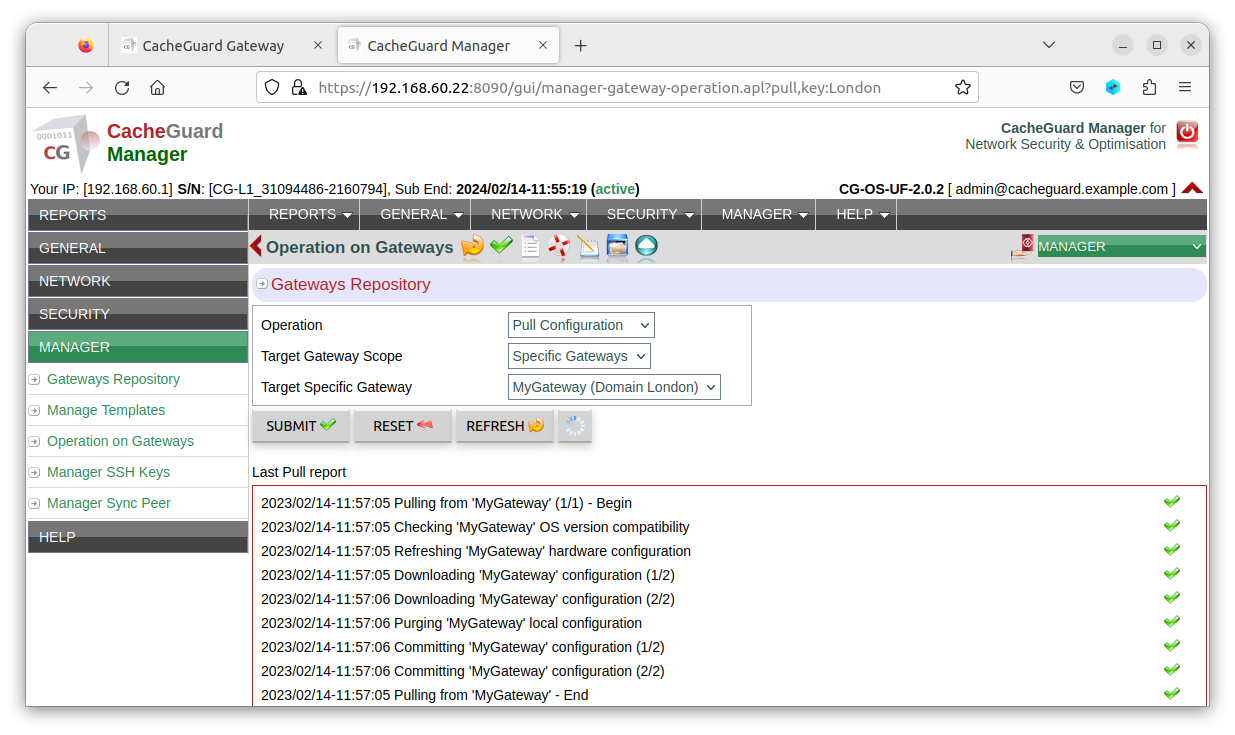 Great care has been taken by CacheGuard-OS developers to select the best of the best Open Source technologies to integrate into CacheGuard-OS. CacheGuard-OS integrates Open Source software such as but not limited to OpenSSL, NetFilter, IProute2, StrongSwan, ClamAV, Apache, ModSecurity, Squid and Open Source developments made by CacheGuard-OS developers.
An Innovative Solution
What makes CacheGuard-OS an innovative solution is that all integrated third parties Open Source software that are combined with specific developments made by CacheGuard-OS developers, consistently work together as a whole to form a functional and easy to handle network appliance. This is much different than having various separated technologies installed on a Linux box and have to deal with them one by one. To offer that consistency, about 200 000 lines of code have been written to develop CacheGuard-OS. With CacheGuard, the complexity of Open Source software is not visible and remains under the hood. All you have to do is to turn on the key and enjoy.
CacheGuard Configuration
After having installed CacheGuard-OS on a machine and setup its IP configuration via its console port, the resulted network appliance can be configured and managed via its CLI (Command Line Interface) and/or via its Web GUI (Graphical User Interface). The Web GUI has been designed to be friendly and easy to handle even for non IT professionals. We have taken particular cares to ensure its compatibility with all major well-known Web browsers such as Firefox, Safari, Opera, Chrome and Edge, in order to provide the best experience as possible to administrator users.
Below you can find some CacheGuard screenshots. You can also find some CacheGuard demos on YouTube at CacheGuard YouTube Channel.
Machine Requirements
CacheGuard-OS is distributed in both x86 (32 bits) and x64 (64 bits) CPU compatible versions and can run on almost all x86/x64 machines made by well-known manufacturers such as HP, Dell and IBM and hypervisors providers such as VMware and Proxmox.The machine resource requirements mainly depend on the number of users to support and the services that you need to activate on your appliance.
Depending on the number of users to support and available machine resources, CacheGuard-OS is tuned during its installation to run as effective as possible. For instance for 100 forwarding users (20 simultaneous users), a typical hardware configuration is as follows: 4 x CPU cores, 6 GB RAM, SDD 200GB and 2 x Ethernet interfaces.
For more users, choose a machine with more RAM, CPU Cores and HDD storage capacity. As a rule of thumb, add 1 GB of RAM and 1 CPU core for every additional 10 simultaneous users. You can also add 75 GB of HDD storage capacity for every additional 50 (not simultaneous) users. Regarding the choice of the storage device, please note that CacheGuard-OS runs better with several low storage capacity HDD configured as a RAID, compared to a single high storage capacity HDD. CacheGuard-OS innately supports software RAID 0, 1, 5, 6 and 10 by using 3% of the CPU resources only.
With CacheGuard-OS you have the possibility to activate almost all integrated security and optimization functions at the same time on the same machine. Some functions like the HTTP real time compression and the antivirus are more CPU intensive than others. The machine configuration given above allows you to activate all available functions at the same time. You will probably need less hardware resources if you don't need to activate all available functions at the same time.
CacheGuard-OS Licensing
CacheGuard-OS is the result of the mere aggregation of various Open Source software (as OSI definition) and Open Source software developed by CacheGuard Technologies. All software developed by CacheGuard Technologies are subject to the GNU General Public License v3 while the mere aggregation of software developed by CacheGuard Technologies and third parties software forming CacheGuard-OS is licensed under the CacheGuard License Agreement. A CacheGuard appliance is also licensed under the CacheGuard License Agreement.