CacheGuard Support Services
Support Services
At CacheGuard Technologies, we provide a full range of services to ensure your success with our products and services. CacheGuard Support services range from online documentations, online help, a support portal and email access to our experts.
Need help on how to configure CacheGuard for your particular needs? Post your technical questions on CacheGuard Help and get responses quickly and free of charge. Experience some difficulties to run CacheGuard? Open a ticket on our Support Portal and have a privileged access to our experts.
CacheGuard Support Levels
Because each requirement has its own assistance level, we provide different support levels as described in the following table. CacheGuard Support services are provided under the terms of the Support Services Agreement.
| | | | |
| --- | --- | --- | --- |
|   | Basic | Standard | Premium |
| Agreement Term | 1 Month or 1 Year | 1 Month or 1 Year | 1 Month or 1 Year |
| Software Updates | Maintenance releases | Maintenance releases | New releases |
| CacheGuard Support Hours | Business Hours(1) | Business Hours(1) | 24/24 |
| Max Response Delay | Best Effort | NBD (Next Business Day) | 10 H |
| CacheGuard Help Access | Yes | Yes | Yes |
| CacheGuard Support Portal | No | Yes | Yes |
| Anomaly Handling(2) | Fix Cost per Anomaly | 3 per Year | 5 per Year |
| Email Contact | NA | | |
(1) Our Business hours: Mon – Fri, 8:30 AM – 05:30 PM CET (Central European Time).
(2) We can handle additional anomalies at a fix cost per anomaly. Please find more information about our pricing at Purchase CacheGuard.
---
CacheGuard Support advantages
Expertise
Superior product knowledge is key to superior product support. The CacheGuard Support Team receives continuous training updates and have direct access to the CacheGuard Developers in order to provide the best possible problem resolution.
Availability
Depending on your needs and the Support Level you choose, we can deliver assistance around the globe within the next business day or within 10 hours, 365 days a year. CacheGuard Support fit your needs, not ours.
Ask Us
Got questions? We've got answers. Whether you have a specific technical question about CacheGuard or simply want general information about our products and services, we have the answer. Just post your questions on CacheGuard Help and we will promptly provide you with responses. CacheGuard Help is an integral part of CacheGuard Support services.
Updates
Keep your CacheGuard up to date with the latest CacheGuard-OS version. CacheGuard Support Services enable you to have an access to both the newest CacheGuard-OS upgrades and bug fixes as soon as they are available.
Quality
At CacheGuard Technologies, we are committed to consistently providing professional high-quality service and to continually improving the quality of our services to fit your needs. CacheGuard Support services as well as all other CacheGuard products and services meet these commitments.
CacheGuard Training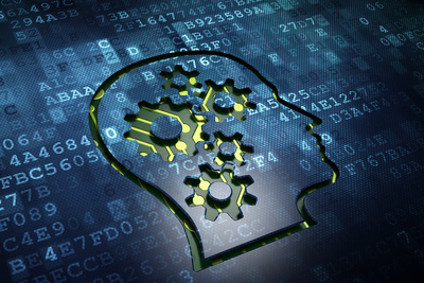 Implementing CacheGuard is rather straightforward and you can get a basic configuration up and running within minutes even if you are not an expert in the area of network and security engineering. However, we can organize training sessions for your technical staff to move ahead faster with CacheGuard in-depth learning. Our courses can give your network and security specialists a functional understanding of CacheGuard. We provide two types of courses:
One day essential training
Two days essential and advanced training
Besides the CacheGuard Support, CacheGuard Training help you to become a CacheGuard expert in record time.
To get our training session prices please ASK For a QUOTE.