Internet Security & Optimization for SME
CacheGuard UTM & QoS
Unified Threat Management & Quality of Service

An enterprise-grade solution
CacheGuard UTM & QoS is a Unified Threat Management & Quality of Service solution especially designed to meet Small & Medium sized Enterprises expectations
Do you want to get internet Security and Optimization in your SME with an enterprise-grade solution that won't break the bank? If so, you are at the right place! CacheGuard is a FUNCTIOANAL and easy ton handle solution especially designed to meet your expectations!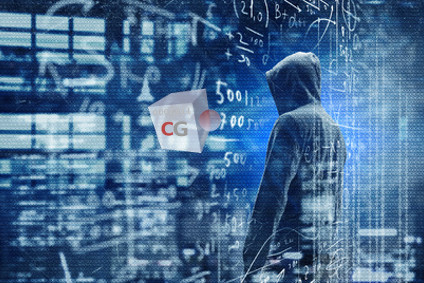 Unified Threat Management
The UTM embeds a firewall, a VPN server, a web proxy, a URL filter, a web traffic antivirus, an SSL inspector, a reverse proxy, a WAF and much more.
Quality of Service
The QoS embeds a web cache, a bandwidth manager and traffic shaper, a multi WAN load balancer, a web ADC and much more.
---

---
What makes CacheGuard UTM & QoS unique is that it is FUNCTIONAL. With CacheGuard you do not need to deal with complex configurations to get internet security and optimization. Install CacheGuard-OS on a virtual or hardware machine and get a ready to use appliance with lots of powerful and easy to handle functions.
Functional & Easy to Handle UTM and QoS
Security with CacheGuard
The UTM (Unified Threat Management) processes your Internet traffic at the IP level as well as at the Web content level in order to deliver purified content with optimum efficiency. As a Firewall, Web Gateway Antivirus, bidirectional Proxy, VPN and WAF, it protects your infrastructures from DDOS, malware, content attacks and unauthorized accesses while as an Antivirus network service it can scan your emails to eradicate suspicious contents and links.
All these functions are embedded in an easy to handle UTM that cloaks all the complexity of Security tools with a unique integration technology. You can configure CacheGuard using its Command Line Interface (CLI) or a Web browser.
CacheGuard provides Security functions that really matter to your organization with Functional and straightforward solutions. Getting online Security has never been easier than it is with CacheGuard UTM.
Traffic Optimization with CacheGuard
CacheGuard uses various technologies such as web caching, web traffic compression, traffic shaping & bandwidth management, web application traffic load balancing, multi WAN load sharing and fail-over to increase the QoS (Quality of Service) of internet traffic in your organization. CacheGuard optimizes the network traffic delivered to users as well as the traffic delivered to servers.
UTM & QoS as a Service
CacheGuard is proposed as a subscription-based Security and Optimization service that can be activated within minutes with the possibility to cancel at any time without any extra costs. The subscription rate mainly depends on the number of connected devices and the required support level. Subscription prices start from 9.99 USD per month for up to 100 users in forwarding mode (to protect Web users) and/or 20 simultaneous users in reverse mode (to protect Web applications). You can find more information about how to purchase a subscription at Purchase CacheGuard.
CacheGuard UTM can be implemented in a Virtual or Physical machine on-premise or in a private cloud. CacheGuard products are compatible with all major hardware manufacturers such as HP, Dell and IBM and visualization system such as VMware and Microsoft Hyper-V.