To configure the URL filtering (URL guarding) you can build your own customized lists of URLs and/or subscribe to our URL blacklists service and benefit from the advantages of maintained and high quality lists of URLs classified by category.
Our Service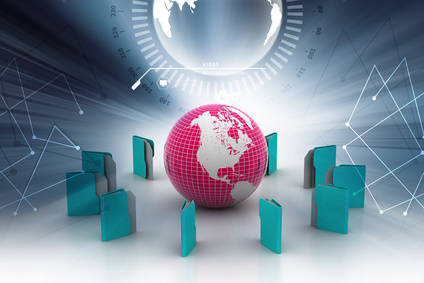 Our URL blacklists are available as a download subscription service for a period of one month or one year. This service is proposed as an option attached to a unique CacheGuard subscription plan. To purchase this service please go to Purchase CacheGuard.
Our URL blacklists service is perfectly suited to be used with a CacheGuard appliance. With this service, downloads and updates of URL blacklists become straightforward and you rather pay its integration with CacheGuard appliance rather than its content. Our URL blacklists can also be used to configure exception lists for the SSL inspection (SSL mediation) feature.
Bonus

– Extended Antivirus Signatures

We offer for free with our URL Blacklists service, additional virus signatures for a better protection. Additional signatures include latest CryptoLockers and many others. The integration of additional signatures is automatic for subscribers of the URL Blacklists service when the antivirus is enabled (no additional configuration is required).
Our URL Blacklists Categories
We provide commercial blacklists to manage your URL guarding policy. Our lists contain thousands of Web site names and URLs. Here you will find some examples of available URL Blacklists Categories:
| | |
| --- | --- |
| Category | Description |
| Advert | Sites about advertising: this includes sites offering banners and banner creation as well as sites delivering banners to be shown in webpages. Advertising companies are listed too. |
| AnonymousVPN | Sites providing VPN services to the public: the focus is on vpn sites used to hide the origin of the traffic like tor nodes. The category does not include company VPN accesses. |
| Chat | Sites for real time chatting and instant messaging: everything that is not real time is included in "forum". |
| CostTraps | Sites that lure with free of charge services but then give you a costly subscription (written somewhere in tiny letters nearly unreadable). |
| Dating | Sites to contact people for love and life together. men seeking women, women seeking men, and so on. |
| Drugs | Sites offering drugs or explain how to make drugs (legal and non legal): covers tobacco as well as viagra and similar substances. |
| Dynamic | Sites where people log in to obtain a dynamic IP address: dynamic sites can be harmless as well as carry redirecting proxies to bypass the webfilter on porn, games or anything else that may be inappropriate. |
| Gamble | Sites offering the possibility to win money: poker, casino, bingo and other chance games as well as betting sites. Differs from "hobbyGames" in the aspect of winning or losing money or being lured to do so. |
| Hacking | Sites with information and discussions about security weaknesses and how to exploit them: sites offering exploits are listed as well as sites distributing programs that help to find security leaks. |
| JobSearch | ortals for job offers and job seekers as well as the career and work-for-us pages of companies. |
| Military | Sites of military facilities or related to the armed forces. |
| Movies | Sites offering cinema programs, information about movies and actors: sites for downloading video clips/movies (as long as it is legal) are included as well. |
| MSOffice365 | White list of Microsoft Office 365 related sites. To use if you need to allow MS Office 365 related services only. |
| Music | URL blacklists: sites that offer the download of music, information about music groups or music in general. |
| Porn | Sites about all kinds of sexual content ranging from naked photos to hardcore porn and S and M. |
| Redirector | Site that actively help to bypass URL filters by accepting URLs via Web form and play a proxy and redirecting role. |
| Religion | Sites with religious content including all kind of churches, sects, religious interpretations and so on. |
| SpyWare | Sites that try to actively install software (or lure the user in doing so) in order to spy on the surfing behavior (or worse): the home calling sites where the collected information is sent are listed, too. |
| Tracker | Sites that track where you surf and what you do passively: covers web bugs, counters and other tracking mechanisms in web pages that do not interfere with the local computer yet collect information about the surfing person for later analysis. Sites actively spying out the surfer by installing software or calling home sites are not covered with tracker but with "spyware". |
| Violence | Sites about killing and harming people: covers anything from brutality to beastiality. |
| Warez | Sites offering programs to break license keys, license keys themselves, cracked software and other copyrighted material. |
| Weapons | Sites offering all kinds of weapons or accessories for weapons, firearms, knives, swords, bows, etc:  armory shops are included as well as sites holding general information about arms (manufacturing, usage). |
| WebMail | Sites that offer web-based email services. |