About CacheGuard OS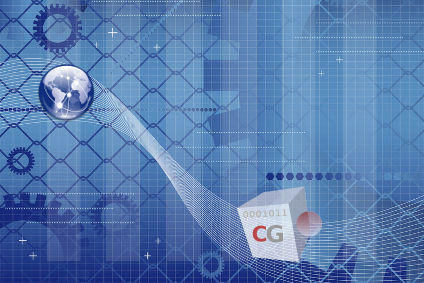 Our core product CacheGuard OS (Operating System) is an integrated solution based on a custom-hardened version of Linux built from scratch and especially designed to manage Web traffic. It integrates the best technology into a Ready to Use solution. The result is a powerful and turn-key solution that allows you to protect and optimize Web traffic traversing your Web infrastructure.
CacheGuard OS features numerous Web Security and Optimization technologies in a single functional network equipment. Technologies like Proxy, IP Firewall, Bandwidth Shaping, Caching, HTTP Compression, URL filtering, Web Application Firewall and Web Malware filtering are all integrated into a unique Operating System with respect to a high level of integration. The Web Security issue can be fixed easily with CacheGuard OS.
CacheGuard Machine Requirements
To implement the CacheGuard OS in forwarding mode (to protect Web surfers) the most important factor is the total number of end-users. A capacity manager integrated to the OS tunes the appliance during the installation for the given number of users.
According to the the capacity management policy all end users are not connected at the same time but just 20 percent of them. For instance an appliance tuned for 100 end-users allows you to protect 100 not named users. So the appliance is tuned to run for 20 simultaneous users. Of course a burst of 100 simultaneous Web connections will be granted for a short period of time.
To implement the CacheGuard OS in reverse mode (to protect Web servers) you should consider the number of simultaneous Web connections rather than the total number of users.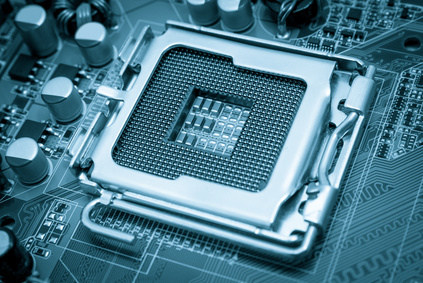 For 100 end-users (20 simultaneous users), a typical hardware configuration is:
Architecture: x86/x64
CPU: Intel Core 2 Duo
RAM 4 GB
HDD: 200 GB
Network: 2 x Ethernet 100 Mbps NIC
For more users, choose a server with more RAM, CPU Core and HDD Storage Capacity. As a rule, add 1 GB of RAM and 75 GB of HDD Storage Capacity for every 50 users. For instance an appliance tuned for 200 users requires a machine with 4 CPU core, 6 GB of RAM and 350 GB of HDD Storage Capacity.
A CacheGuard Appliance runs better with several low storage capacity HDD configured as a RAID compared to a single high storage capacity HDD (CacheGuard OS supports RAID 0, 1, 5, 6 and 10).
With CacheGuard you have the possibility to activate all integrated security and optimization features at the same time. Some features (like the HTTP real time Compression or the Antivirus) are more CPU intensive than others. The above given configuration is required when you intend to activate all available features at the same time. You probably need less hardware resources if you don't need to activate all available features integrated into the CacheGuard OS.
Note that CacheGuard OS may be installed for a minimal number of users on a mini computer. The minimum hardware configuration for 5 users is as follows:
x86/x64 Architecture
CPU Intel Pentium IV
128 MB RAM(*)
12 GB HDD(**)
2 x Ethernet 100 Mbps NIC
(*) With 128 MB of RAM, CacheGuard-OS can only be used as forwarding proxy and firewall. If you need to activate all features a minimum of 1 GB is required.
(**) With a 12 GB HDD, CacheGuard-OS can be installed without the persistent caching and logging. If you need to activate the persistent caching and logging a HDD of at least 16 GB is required.
CacheGuard OS Licensing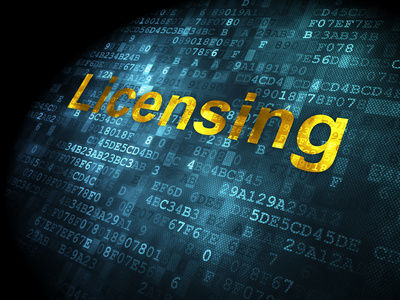 CacheGuard OS is the result of the aggregation of multiple Open Source Software (as OSI definition). All CacheGuard software components are subject to the GNU General Public License v3 while the aggregation of those components and other Open Source Software forming the CacheGuard OS is licensed under the CacheGuard License Agreement.
Please note that integrating numerous services into an integrated ready solution leverages the implementation work, improves performances and reduces the TCO (Total Cost of Ownership) of the final solution.
CacheGuard Technical Features
Network

Network Appliance
Internet Gateway
Web Load Balancer
802.1Q VLANs
Support of NTP
Traffic Shaping
DHCP Server
Caching DNS

IP security

Internal/External/Auxiliary zoning
Forwarding and Reverse Web Proxy
Transparent HTTP Proxy
Proxy chaining and parallel implementation
Access lists
IP Firewall with NAT and PAT
Blocking Synflood, Port Scan, Spoofing…

Web Security

URL Filtering with blacklists and white lists
Automatic blacklists updating
URL Filtering with regular expressions
Web Application Firewall (XSS, SQL Injection…)
Access Logging
LDAP & Kerberos AD© authenticating
SSL Terminator
SSL Mediator/Inspector
Antivirus at the Web Gateway
Antivirus as a service (for emails)

High Availability

RAID capabilities
Backup & Restore on spare machine
Ethernet link bonding
VRRP Redundancy
Multi WAN support

Web Optimization

Persistent Web caching
HTTP Compression
Web Cache sharing
Web Traffic QoS

Administration

CLI (Command Line Interface) configuration
Console port administration
Remote administration with SSH and HTTPS
Logging to remote SysLog servers
SNMP agent and trap generation