CacheGuard Products provide online Security and traffic Optimization.
CacheGuard Products Secure and Optimizes the network taffic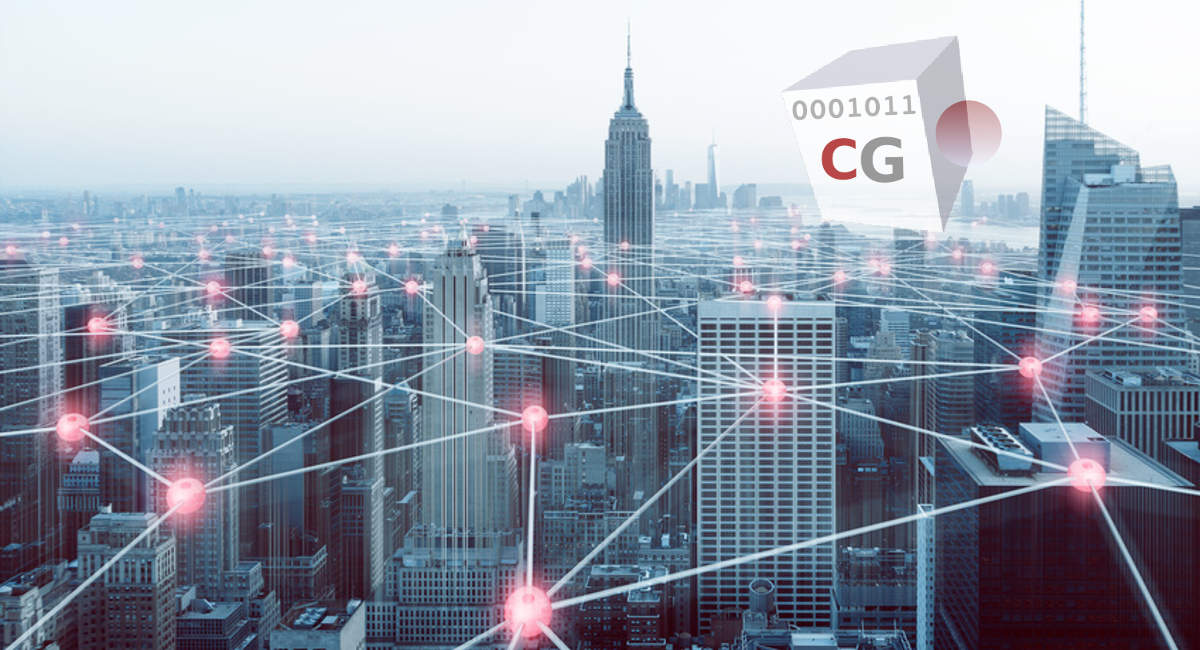 At the heart of all CacheGuard Products you can find CacheGuard-OS. Once installed on a machine, CacheGuard-OS transforms that machine into a powerful and easy to handle UTM (Unified Threat Management) within minutes. CacheGuard Cloud allows you to have instantly access to a VPN and filtering Proxy as a service in the cloud. CacheGuard Products help ensure your success in building robust and secure solutions to manage your online security while you concentrate on your core business.
CacheGuard Products integrate multiple Security and Optimization functions that you can activate or deactivate as per your needs using one simple interface (CLI or Web GUI). This solution is much tidier and efficient than several appliances stacked up on one another, with several administrative interfaces to interact with. If you run an SMB you probably don't want to add complexity to your IT infrastructure by stacking multiple technologies. CacheGuard products and services provide you robust and easy to manage solutions that you need.
Installing CacheGuard-OS on your machine is pretty easy and you can do it by yourself within minutes. All you need to do is to download CacheGuard-OS installation CDROM, boot the target machine on it and follow instructions. However, if you prefer to have a ready to plug and tuned appliance, we can install CacheGuard-OS on a Hardware or Virtual machine in accordance to your needs and our technical recommendations and deliver you a prepackaged and ready to plug Virtual or Hardware appliance. CacheGuard Products are compatible with all major hardware manufacturers such as HP, Dell and IBM and visualization system such as VMware and Microsoft Hyper-V.
You have also the possibility to opt for CacheGuard Cloud. With CacheGuard Cloud you have your own dedicated CacheGuard UTM without any installation. With this offer your CacheGuard UTM will be available as a cloud service that you can configure to match your security policies. This way your traffic is filtered by CacheGuard UTM to eliminate unwanted or dangerous contents.
Our basic support is available through a free of charge service called CacheGuard Help. If you need a higher SLA in terms of support, you can opt for a commercial Support Contracts. We also provide detailed technical documentations online and offline to help ensure your success with CacheGuard.
Five reasons to choose CacheGuard
Why choose CacheGuard UTM when there are other UTM solutions to choose from? Below you will find 5 reasons to choose CacheGuard.

CacheGuard is Friendly: benefit from sophisticated well-known Open Source technologies without the hassle and complexity of any integration and/or development work. Implement CacheGuard Products within minutes even if you are not an expert and instantly start to secure and optimize your online activities.

CacheGuard is Trustworthy: because our solutions are based on well-known Open Source security technologies and Open Source development made by us, you take advantage of source code transparency and reduce the risk of trusting opaque and closed technologies.

CacheGuard is Functional: CacheGuard Products are wired to deliver Secure AND Optimized network traffic based on a unique functional and highly integrated core product called CacheGuard-OS. CacheGuard UTM and CacheGuard Cloud both are based on CacheGuard-OS and implementing CacheGuard Products in your networks can be completely transparent for your users and applications.

CacheGuard is Adaptable: because our core product is an OS (Operating System), it can run on a VM (Virtual Machine) ans well as on a bare metal machine. CacheGuard supports almost all x86/x64 based hardware and virtualization solutions on the market.

CacheGuard is a Service: CacheGuard Products are offered as services. Subscribe to a monthly or yearly plans and see the difference by yourself. You have the possibility to cancel your subscription at any time.
Frequently Asked Questions
The price is so low. Why?
Everyone likes a good deal, but more importantly, we understand the difficulties presented to businesses in these financial times. And although we are not offering it for free for more than 10 users, we have considerably lowered the price to make it accessible to all SMBs.

What do I need to get started with CacheGuard Products?
You need either a Hardware or Virtual Machine of your choice with enough resources to support your user base and CacheGuard-OS. You can also ask for a quote to purchase a ready to use Virtual (
CacheGuard-VE
) or Hardware (
CacheGuard-HW
) appliance. With our easy to follow installation guide, you will be up and running within minutes without interruption to your networks.
Does the number of users need to be exact?
This is up to you and a bit on the honor system, but CacheGuard Products are tuned during the installation process according to how many users you declare, and it will be optimized for this number. If the actual users number exceeds the declared number by too much, it will only hurt your activities by slowing your Web traffic, rather than securing and optimizing it.

Why choose CacheGuard Products over other security products on the market?
CacheGuard is an integrated solution. You do not need to pick and choose different appliances, and then need to take additional time to install and make them all communicate and work together. This has already been done for you in our integrated and easy to use UTM Appliance.

Do I need to use all of the CacheGuard Functions?
No, you can optimize what is important to you. If you are interested mainly in a Firewall, Gateway Antivirus, you can configure CacheGuard Products for those functions. If you want to dedicate most of CacheGuard UTM to be a Proxy Cache, you can do that too. But not to worry, CacheGuard UTM self-configures to optimize its efficiency in your networks with your parameters.